We see so many articles and statements floating around these days that state this, that or the other is good for your health. So, what about music. I know personally that music is mentally beneficial for me and when I started to think about this topic I realised that it also helps me physically if I'm stressed or tired by helping me relax. It can also boost my energy levels if I'm feeling flat it just depends on what type of music I listen to. I wondered is there any medical proof to back this up or is it just one of those feelings things. Now I'm always a bit of a sceptic when it comes to researching these types of things as you can usually find some article somewhere that talks about some obscure study that will back up your point of view no matter how out there it is. When I typed in health benefits of music in Google I was surprised at the wealth of positive studies that came up and the amount of studies that backed each other up. 
Charles Darwin has been quoted as saying "If I had my life over again, I would have made a rule to read some poetry and listen to some music at least once a week." Albert Einstein once stated, "If I were not a physicist, I would probably be a Musician." And of course, anyone remotely connected with music knows that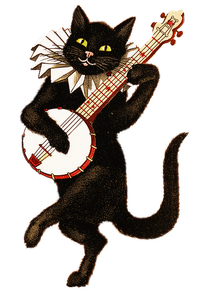 Jimi Hendrix called music his "religion" which is something that most of us probably agree with. So, what about science, what does science say on this subject? 
Music can make you happier! A study by now Dr Valorie Salimpoor, a neuroscientist at McGill University showed that when you listen to music that you enjoy the brain releases dopamine (the feel-good feeling). In her study, she injected 8 participants with a substance that binds to dopamine receptors after they had listened to their favourite music. A subsequent PET scan showed that a large amount of dopamine was released which caused feeling of happiness and pleasure amongst the participants. Read Study Here.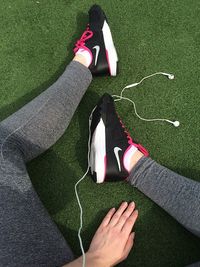 Music can enhance running performance! As a runner I personally found this one very interesting and know many people that can attest to the difference that running while listening to music can have on their performance. For me I use it as a distraction while training and certainly notice that different tracks with high BPM can certainly increase my pace. Interestingly if I am participating in an event I don't use music as I find there is so much going on around me with all the people and noise that if I try to add my own music I get distracted and can't focus on anything properly. 
The study by Marcelo Bigliassi of the University of Londrina Brazil and his colleagues found that if a runner listened to fast or slow motivational music they completed the first 800 metres of a 5km faster than those that listened to calm music or ran without music. The take away for me from this study was that if you want to improve your performance listen to something that gets you moving. You know that song that no matter when you are when you hear it makes you move and groove. Read Study Here.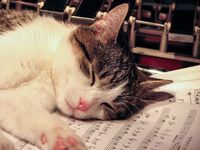 Music can help improve sleep quality! Sadly large numbers of people suffer from insomnia these days (30% of Americans in fact). A study conducted at Semmelweis University in Hungry found that people who listened to 45 minutes of classical music before bed slept much better than those who listened to something else or made no changes to their normal routines. Read Study Here.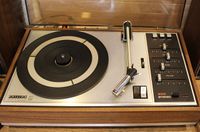 Music can assist in recovery from stroke! Finnish researchers found that if stroke patients listened to music for a couple of hours a day their verbal memory and focused attention recovered better than those that listened to other things or to nothing at all they also had a more positive mood. The study actually led to the clinical recommendation of "everyday music listening during early stroke recovery offers a valuable addition to the patients care." Read Study Here.
I feel that I have only touched on the tip of the iceberg here and could write for days about all the different benefits that I have discovered. Suffice it to say that music has many health benefits so we all should continue listening to and making music. 
Keep an eye out for a piece that I am researching and writing specifically on the benefits of music in association with Alzheimer's. Till then I hope you listen to some great music - Sue